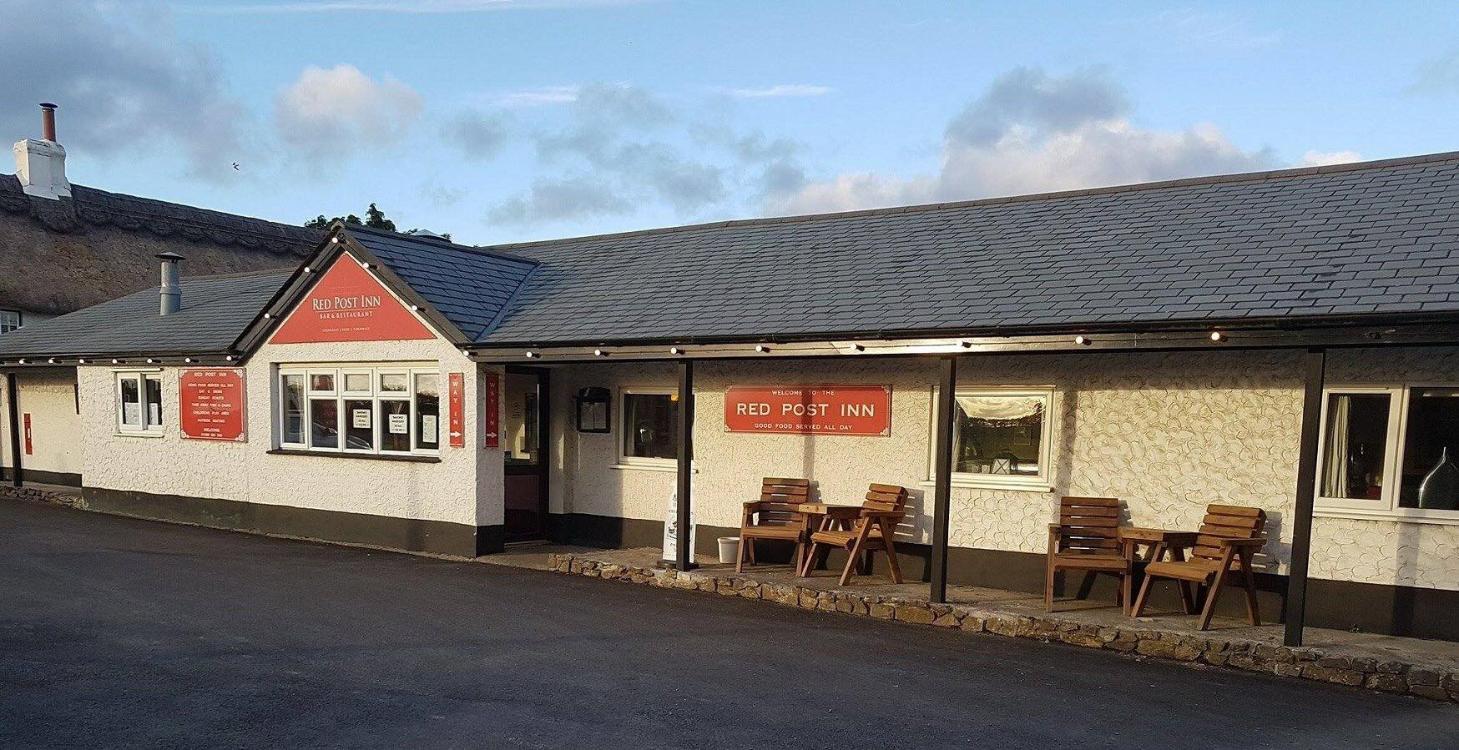 OPENING TIMES
MONDAY - CLOSED
TUESDAY - CLOSED
WEDNESDAY - 5.30PM - 11PM
THURSDAY - 5.30PM - 11PM
FRIDAY - 5.30PM - 11PM
SATURDAY - 12 noon - 11PM
SUNDAY - 12 noon - 11PM
FOOD IS SERVED UNTIL 8.30PM IN THE RESTAURANT AND ON TAKEAWAY
At the front of the campsite is a fully licensed bar/restaurant/takeaway with a variety of drinks and delicious home cooked meals using local produce.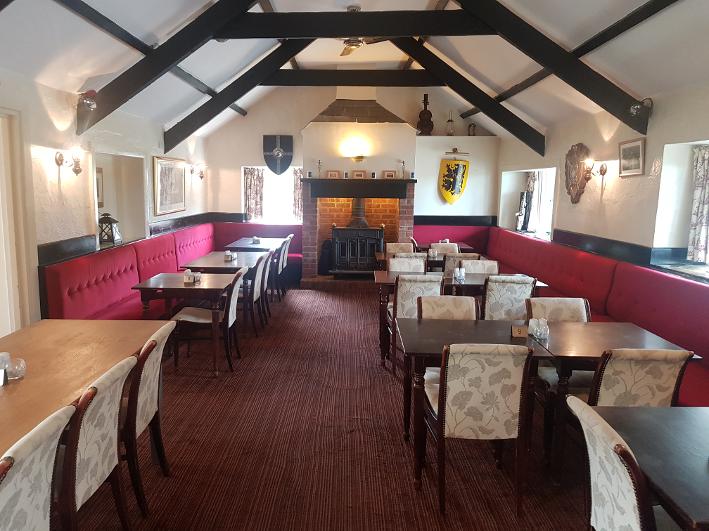 A Brief History
There has been an Inn at these cross roads since the 9th century when the Abbot of Hartland ordered that one should be built to 'Feed and Water the weary travellers passing this way.'
When the original buildings became unsuitable they were demolished and replaced by the existing complex in 1531 - when Henry VIII was King of England and two years before the birth of his daughter Elizabeth.
The thatched building, Red Post House, originally housed the Inn and is now the owners residence. It was closed in 1906, togethe rwith many other pubs in the area, by the followers of John Wesley, who opposed the sale of strong drink. They succeeded in getting a Private Members Bill through Parliament which effectively stopped the selling of alcohol in the building forever.
The single story building at right angles to it, Red Post Cottage, was the forge and joiners shop where repairs were carried out on the stage coaches which stopped overnight on their journeys between Wadebridge and Exeter, or Bideford and Launceston or Plymouth.
The Inn now occupies what was the stable block. It opened in 1973 as a restaurant and in 1975 was granted a full License.
In 1643, during the Civil War between The Roundheads and the Cavaliers, the Inn was commandeered by the Parliamentarians (Roundheads) whilst they prepared to attack the Royalist stronghold of Stratton which resulted in the Royalist victory at the Battle of Stratton on Stamford Hill on 16th May 1643.
The 'Red Post' acquired its name and notoriety during the 18th and 19th centuries when smuggling and wrecking was rife along this coast. The Inn was frequented by shady characters who bought and sold loot before it was spirited away at dead of night to Launceston, Bideford, Exeter or Plymouth. A secret room still exists, accessible by climbing a false chimney in the main house, where contraband was hidden from the Revenue men. The Inn was frequently raided and those captured were summarily hanged where the Red Post now stands, and their bodies left to rot, as a deterrant to others. A gallows stood at the cross-roads for centuries and the last public hanging in cornwall took place here for stealing sheep in the mid 1800's.
It is recorded that Daphne du Maurier stayed here and many locals believe that the Red Post to be the real 'Jamacia Inn'. Today there is a preservation order on the buildings and on the red signpost.